Get a Free, No Obligation Quote
We offer you the straightforward advice and payment solutions that will keep pace with your growing business. Our professional payment advisors will take the time to understand your business and provide you with the right fit from reliable and secure POS terminals to an E-Commerce site.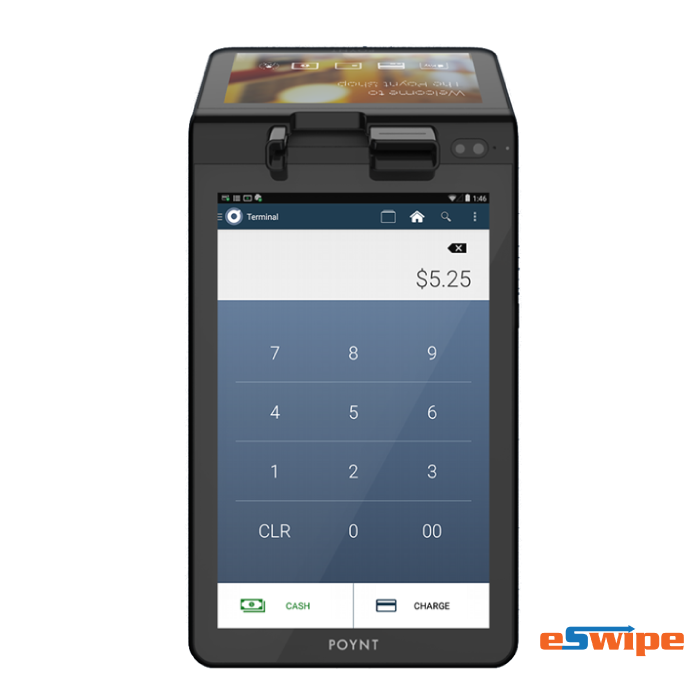 Poynt Smart Terminal 3G
Complete Wireless Payment Solution
*COMES IN 3G AND WIFI COMPATIBLE DISPLAYS*
The Poynt Smart Terminal 3G is NOW AVAILABLE! The Poynt payment terminal is a fast, powerful, and secure all-in-one payment solution that streamlines operations – saving you money, but more importantly time. Use the Poynt Smart Terminal as a credit card processing terminal that displays a sleek and modern design which is perfect for table-side, in-aisle, or on-the-go payments, allowing both you and your customer a great view of every transaction. Wireless POS is now better than ever, with improved battery life and print quality which includes an app marketplace allowing you to manage all of your accounting and inventory with a click of a button. Take the Poynt Smart Terminal 3G beyond the boundaries of your internet and meet the needs of your business.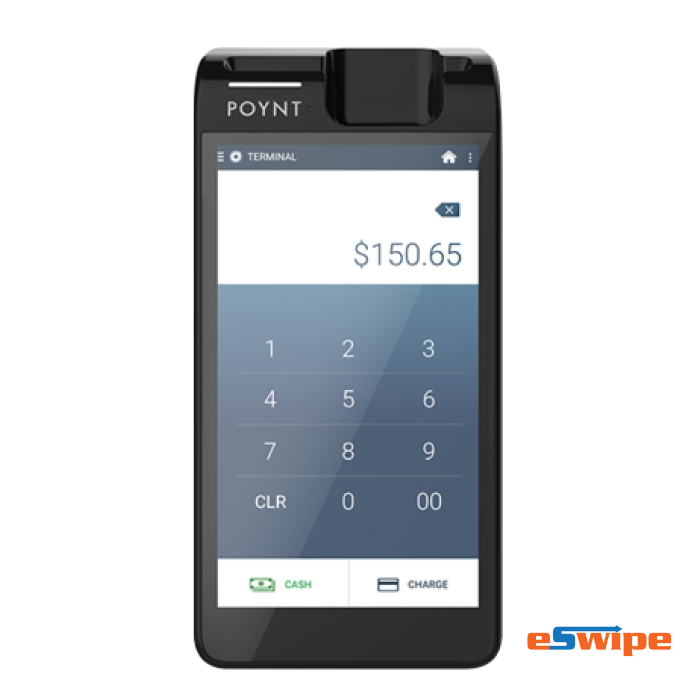 Poynt 5
Light. Mobile. Magical
*FREE CHARGING DOCK INCLUDED*
The Poynt 5 accepts all payment types of today and tomorrow, and can easily email receipts, refund transactions, and pay at the touch of a button. It is a fast and lightweight wireless POS terminal with unique built-in features to serve customers better. Poynt 5 pushes the boundaries of convenience and mobility. Poynt 5 has all the powerful features of the Poynt Smart Terminal, but is about half the size with a 5 inch screen. The Poynt 5 wireless POS terminal has an app store that offers everything from accounting to inventory management apps. It's a remote control for your business – enjoy credit card processing wherever you are.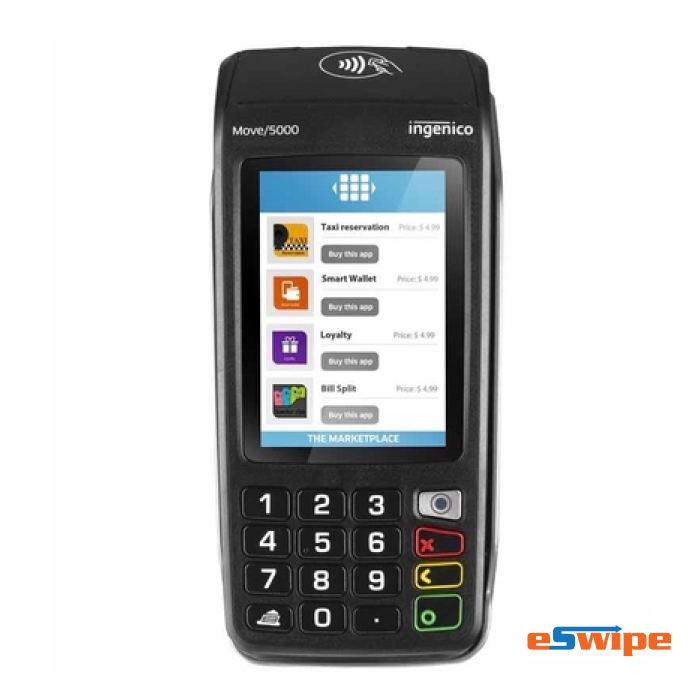 Move/5000
Improved Customer Experience
EASY TO USE WIRELESS PAYMENT TERMINAL
The Move / 5000 is a high-end portable point-of-sale payment terminal, which combines payment and mobility thanks to its powerful and highly secure Telium Tetra operating system. Its rich user interface, combining payment and HTML5 business applications, creates new experiences for consumers and merchants. Use the Ingenico Move/5000 to do business anywhere with increased speed and enhanced security. The Move/5000 handles all payment options, from EMV chip and pin to contactless. Covering the full spectrum of wireless connectivity, the Move/5000 offers extended battery life, WiFi and 4G connectivity while reducing communication costs.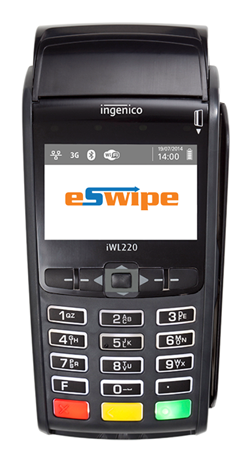 Ingenico iWL220B
Short range wireless terminal – secure Bluetooth wireless payment solution
CountertopThe Ingenico iWL220B is a very reliable wireless POS terminal, even with large volumes. It is equipped with more memory than most other competing models, and includes the application of IP diagnostics. Color-coded port labels simplify service and support. Its exceptional design and ease of use reduce input errors and training. The iWL220B is designed to be completely secure for all types of transactions.
The Ingenico iWL220B is the ultimate solution for restaurants and retailers looking for payment portability. This portable POS terminal can be carried up to 200 meters from its base.
Accept virtually all contactless, chip and magnetic stripe payment options
Control costs with a combined terminal and printer
The set of transactions includes sale, refund and correction (cancellation)
Pre-authorization and closing of credit cards
Fast transaction throughput using Bluetooth or Wi-Fi wireless methods and using your current internet connection
Robust state-of-the-art functionality
Tamper-resistant framework, secure SSL protocols, Verishield file authentication, and PCI PTS 3.X approval combine to provide unparalleled security
Wi-Fi 802.11b/g
Large, Crystal-Clear 3.5 touchscreen is extremely easy to use by merchants and customers
7.2v 1800mA high capacity lithium-ion battery
Password protection option: restricts access to configuration, transactions and reporting functions
PCI PTS V3. X approved for secure transactions
Built-in thermal printer with graphics capability, prints 18 lines per second for fast receipts
Large blue backlit keyboard is really easy to use.
Withstands drops from 1 meter onto concrete floors to minimize breakage and downtime