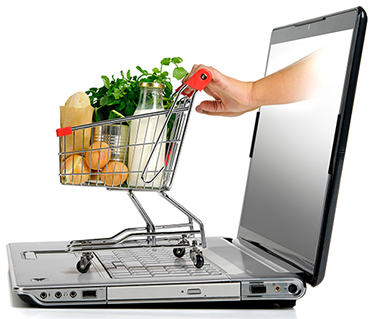 eCommerce
Get a Free, No Obligation Quote
We offer you the straightforward advice and payment solutions that will keep pace with your growing business. Our professional payment advisors will take the time to understand your business and provide you with the right fit from reliable and secure POS terminals to an eCommerce site.
eSwipe offers eCommerce solutions that make it easier for you to maximize your business' online potential.
Our goal is to make it easier and faster for business to get online and sell to a wider audience. Whether your customers are down the street or on the other side of the globe, the demand for fast, safe and flexible payment options is universal. eSwipe payment products set the standard for smooth implementation and integration, uptime and processing speed, fraud protection and Payment Card Industry (PCI) compliance standards. Whether you are online only or a brick-and-mortar merchant, eSwipe Canada can help you create the best payment experience for your online customers.
What Makes Us Your Best Choice?
Benefits for Business
Your customer enters their credit card for payment on your website's online form or virtual terminal
The credit card information is processed through our secure payment gateway. Customer card details are validated for security and available funds
Our payment gateway relays the transaction results back to you and your customer
The customer's issuing bank sends the funds to your bank who then deposit it into your business account (settlement)