Get a Free, No Obligation Quote
We offer you the straightforward advice and payment solutions that will keep pace with your growing business. Our professional payment advisors will take the time to understand your business and provide you with the right fit from reliable and secure POS terminals to an E-Commerce site.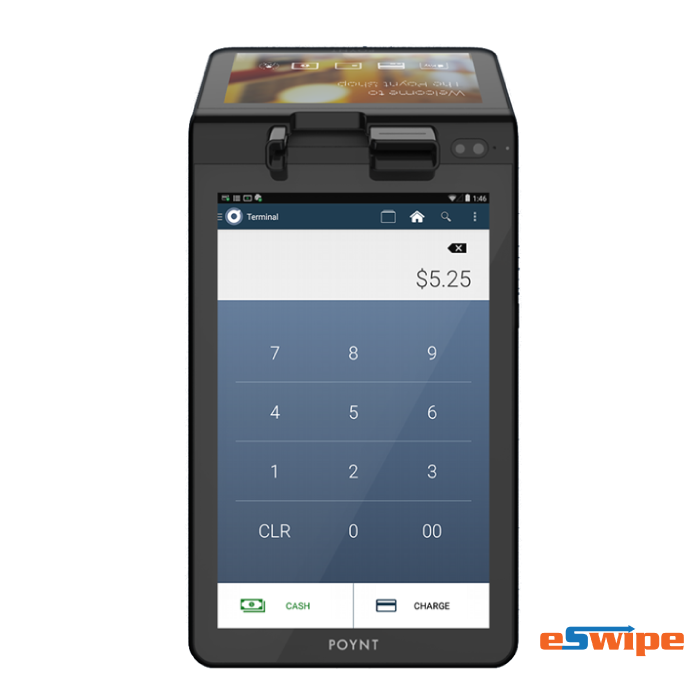 Poynt Smart Terminal 3G
Complete Wireless Payment Solution
*COMES IN 3G AND WIFI COMPATIBLE DISPLAYS*
The Poynt Smart Terminal 3G is NOW AVAILABLE! The Poynt payment terminal is a fast, powerful, and secure all-in-one payment solution that streamlines operations – saving you money, but more importantly time. Use the Poynt Smart Terminal as a credit card processing terminal that displays a sleek and modern design which is perfect for table-side, in-aisle, or on-the-go payments, allowing both you and your customer a great view of every transaction. Wireless POS is now better than ever, with improved battery life and print quality which includes an app marketplace allowing you to manage all of your accounting and inventory with a click of a button. Take the Poynt Smart Terminal 3G beyond the boundaries of your internet and meet the needs of your business.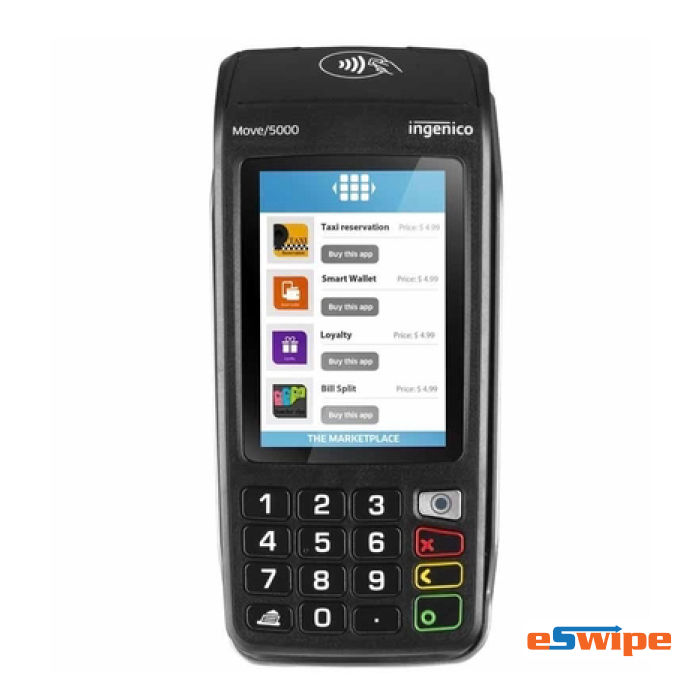 Move/5000
Enhanced Customer Experience
MAKE MERCHANT LIFE EASY
The Move/5000 is a high-end portable POS payment terminal, that combines payment and mobility due to its powerful and highly secure Telium Tetra operating system. Its rich user interface, combining payment and HTML5 business apps, creates new experiences for consumers and merchants alike. Use the Ingenico Move/5000 to do business anywhere with increased speed and enhanced security. The Move/5000 handles all payment options from EMV chip & pin to contactless. Covering the full spectrum of wireless connectivity the Move/5000 provides extended battery life, WiFi and 4G connectivity while reducing communication costs.
Accept virtually all contactless, chip and magnetic stripe payments
Easy to use for staff and customers – large LCD displays with backlit buttons
Built-in contactless acceptance reduces transaction times and checkout queuing
Customer tip functionality
Receipts print in a flash (18 lines per second!) with the integrated thermal printer with graphic capability
Fast transaction throughput using your current internet connection and dial-back functionality (when required)
Protect against fraud and identity theft with secure encryption and authentication of applications
Meets security standards, including PCI PED v3
Password protection restricts access to configuration, transactions and reporting functions
Drop resistant to 1 meter on concrete floors to minimize breakage and downtime
Accept virtually all contactless, chip and magnetic stripe payment options
Control costs with a combination terminal and printer
Transaction set includes sale, refund and correction (void)Pre-authorization and completion for credit cards
Tamper resistant construction, secure SSL protocols, Verishield file authentication and PCI PTS 3.X approval all combine to provide unmatched security