Get a Free, No Obligation Quote
We offer you the straightforward advice and payment solutions that will keep pace with your growing business. Our professional payment advisors will take the time to understand your business and provide you with the right fit from reliable and secure POS terminals to an eCommerce site.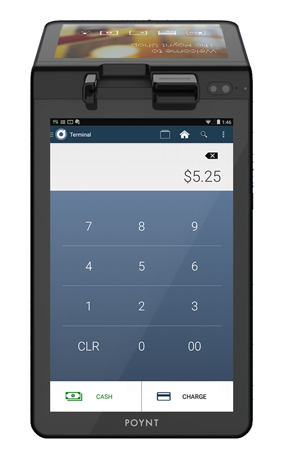 Poynt Smart Terminal
Complete Wireless Payment Solution
TheThe Poynt Smart Terminal accepts all of today's and tomorrow's payment types, and can easily email receipts, refund transactions, and settle with the tap of a button. And with the free smartphone app*, you can do all this from anywhere. It's like a remote control for your business.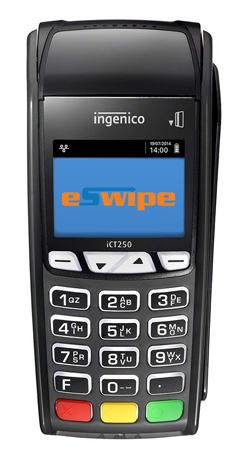 Ingenico iCT250
Fast and Secure Payment Solution
Countertop point-of-sale terminals are perfect for retail operations, quick-serve restaurants and professional services (practices such as dentists, doctors, lawyers and accountants). They are all-in-one payment solutions that feature everything your business needs to easily and securely accept debit, credit, and all other payment types, including contactless payments.
The Ingenico iCT250 is a highly reliable point-of-sale debit and credit card terminal, even under heavy volumes. It accepts all existing forms of electronic payment – including NFC/contactless and chip and PIN– unrestricted by any other POS limitations because it operates with or without a cash register or POS system interface.
Benefits for Business
Accept virtually all contactless, chip and magnetic stripe payments
Easy to use for staff and customers – large LCD displays with backlit buttons
Built-in contactless acceptance reduces transaction times and checkout queuing
Customer tip functionality
Receipts print in a flash (18 lines per second!) with the integrated thermal printer with graphic capability
Fast transaction throughput using your current internet connection and dial-back functionality (when required)
Protect against fraud and identity theft with secure encryption and authentication of applications
Meets security standards, including PCI PED v3
Password protection restricts access to configuration, transactions and reporting functions
Drop resistant to 1 meter on concrete floors to minimize breakage and downtime
Accept virtually all contactless, chip and magnetic stripe payment options
Control costs with a combination terminal and printer
Transaction set includes sale, refund and correction (void)Pre-authorization and completion for credit cards
Tamper resistant construction, secure SSL protocols, Verishield file authentication and PCI PTS 3.X approval all combine to provide unmatched security